The Romance of Heritage, Reawakened
For centuries, the world's most exquisite coffee remained Yemen's secret. Yemen's distilled passion for cultivating extraordinary coffee left an indelible mark on the world in the 1400s, but as the years went by, the world began to forget just how irreplaceable true Mokha coffee is. Today, it's no longer a secret to be kept, but a wealth to be shared amongst those who desire the very best.
It's More Than a Passion
As a company rich in Yemeni heritage, the world's finest coffee is in our bloodline. Together, we will reawaken the world to the alluring magic of Yemeni coffee. This isn't just our story, it's a love letter to coffee itself. As our rich, fertile earth nourishes the finest coffee ever grown, we seek to sustainably nourish Yemen, during times of unrest and conflict.
Providing Support to Farmers Unable to Access the Global Market.
Sheba Coffee was established in 2019 with a mission to support and sustain the coffee industry in Yemen by serving as a vehicle for all Yemeni coffee farmers and farming communities. We are committed to fostering ethical trade practices by working directly with farmers and connecting them with a global network of buyers, ensuring fair and transparent transactions.
Our Farmers, Family and Community
By providing farmers with the necessary tools, resources and support, we help our people to thrive. The Sheba Coffee network is comprised of more than 3000 small, family owned farms, many covering less than 100 sq m. Working with our processing centre in Sana'a, Yemen's capital, our dedicated team oversees the entire process, from sourcing, processing, milling and export, enabling us to deliver socioeconomic progress to local communities.
A Fair Day's Wage for a Fair Day's Work
Ethical trading and fair compensation for our farmers are central to our values. We purchase our coffee at more than 300% above the prices paid by traditional traders. We are committed to sustaining and scaling our activities with our farmers, from providing new plants to growing and ultimately selling the crop for the value they deserve.
From Farm to Table
Traceability is our top priority and we work directly with farmers to ensure ethical trade practices are employed. In addition, we are collaborating with Oritain, a global leader in applying forensic and data science to authenticate the origin of raw materials. This partnership helps us move one step closer to eliminating false marketing and product quality dilution, benefiting not only our customers but also our farmers. To learn more, click below.
Click Here
Sustainable Impact
To create positive change in the coffee industry, we work with NGOs like SMEPS and PRAGMA, as well as INGOs like the Food and Agriculture Organization and USAID's Yemen Economic Stabilization and Success program. Through these partnerships, we can amplify our impact and make a difference in the lives of our farmers and their communities. We take pride in our accreditations, including an honorary award and certificate from the Ministry of Agriculture on International Coffee Day.
Sublime Sipping, From Cherry to Cup. All Long Journeys Are Worth the Wait.
Every single Sheba bean is rare and beautiful; meticulously harvested and overflowing with character. Quality is our obsession, that's why we curate every step of the process. We aren't resellers, we're farmers, infrastructure builders and coffee lovers. our adventure begins within the highlands of the Yemeni mountains before a seed even slips beneath the soil. Only the ripest, reddest cherries are selected for our single-origin beans, dried locally within our centres under the dazzling Arabian sun.
Our Process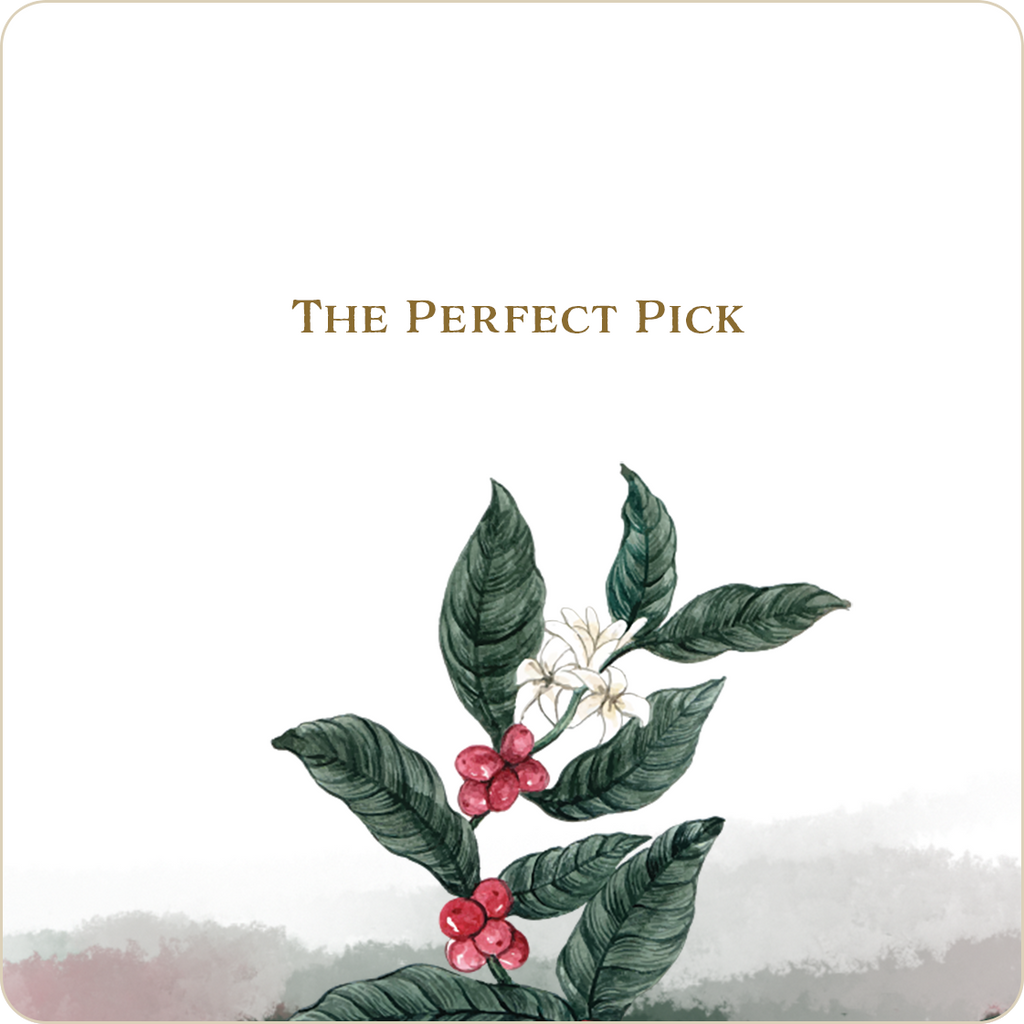 The Perfect Pick
Farmers visit each tree several times a week and only pick their cherries precisely when they are ready. They are delicately picked from the tree to maintain the quality of the picked fruit, the health of the plant and its yield in future seasons.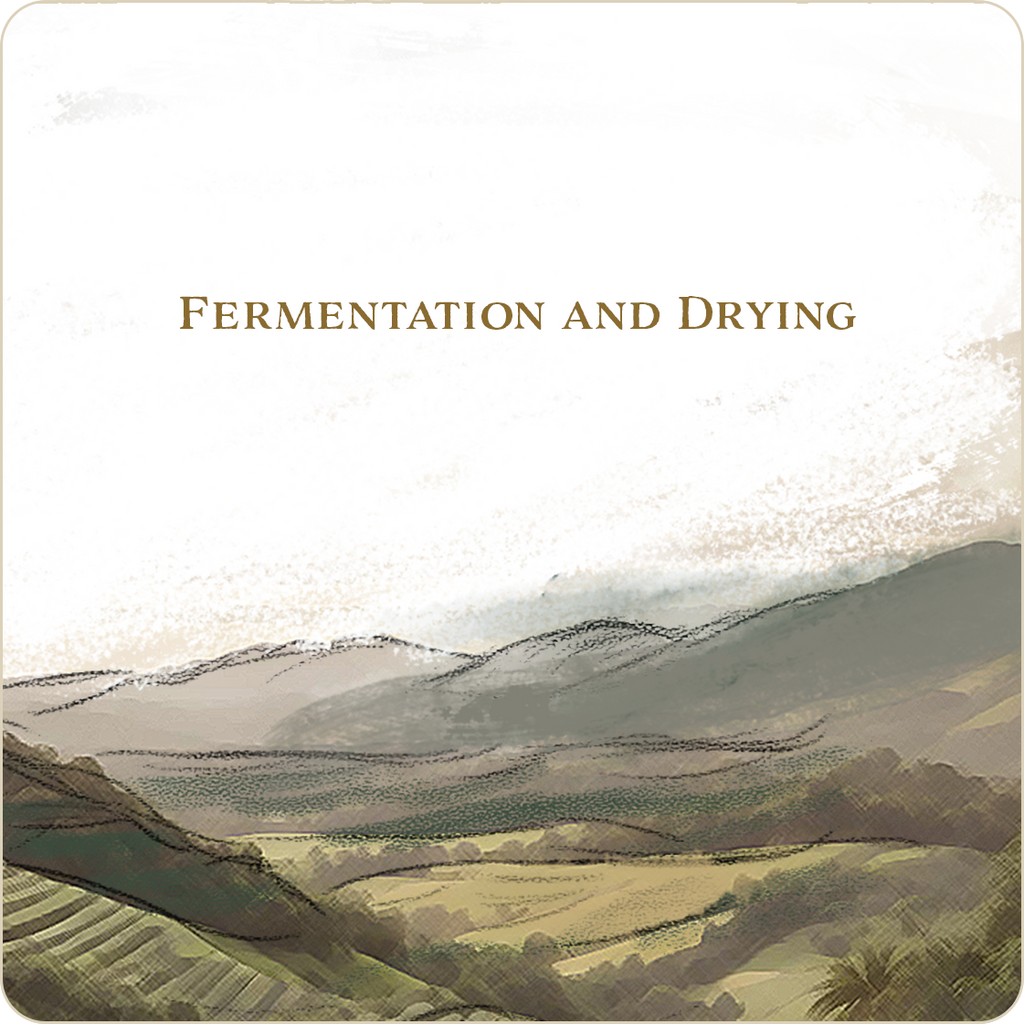 Fermentation and Drying
Our team experiment with different fermentation and processing methods to help enhance the coffee's regional cup profile. Once fermentation is complete, cherries are placed on raised drying beds to dry. The cherries are moved daily to ensure consistent ventilation for every single bean.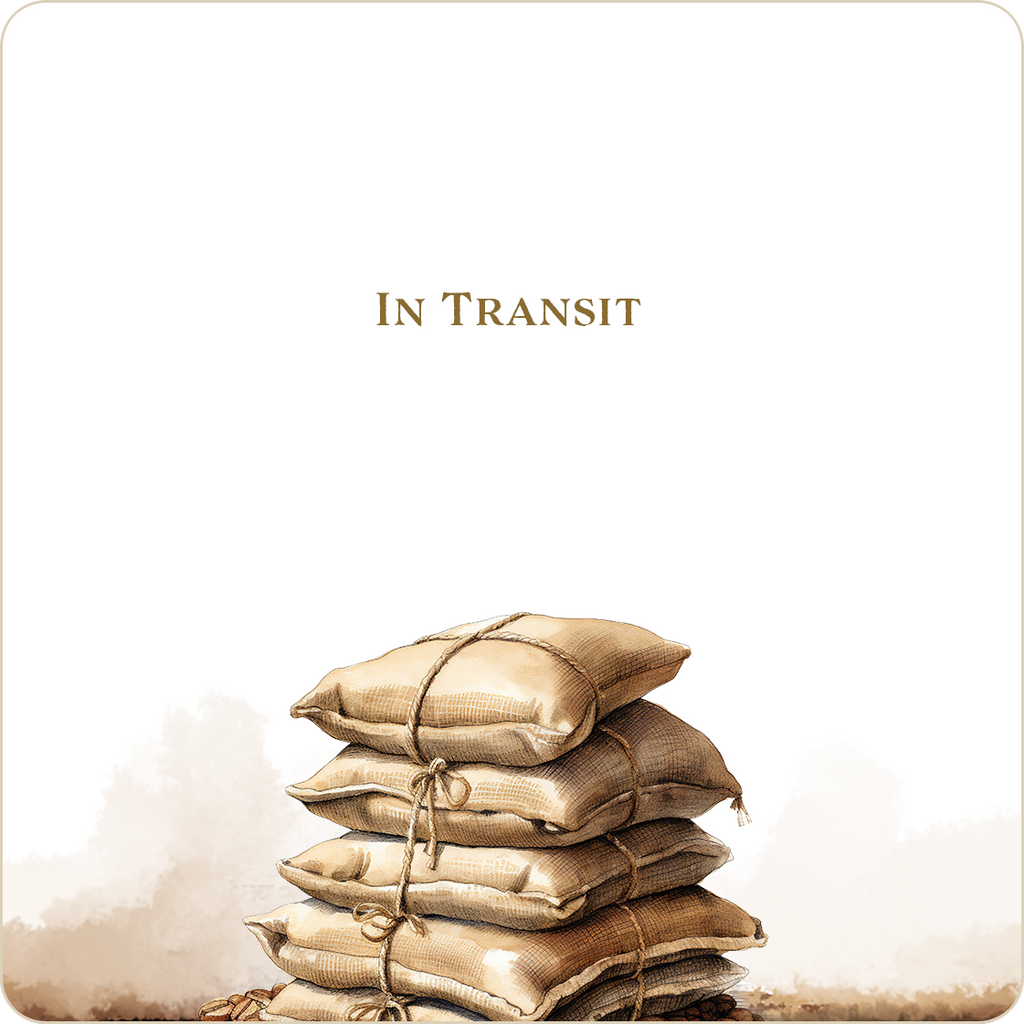 In Transit
When the ideal moisture level is reached, the cherries are placed into hermetic bags to protect them from oxidization, foreign matter and pollution. At this point, the beans are still inside their parchment to preserve their freshness. They are then transported to our warehouse for a short resting period in a controlled environment.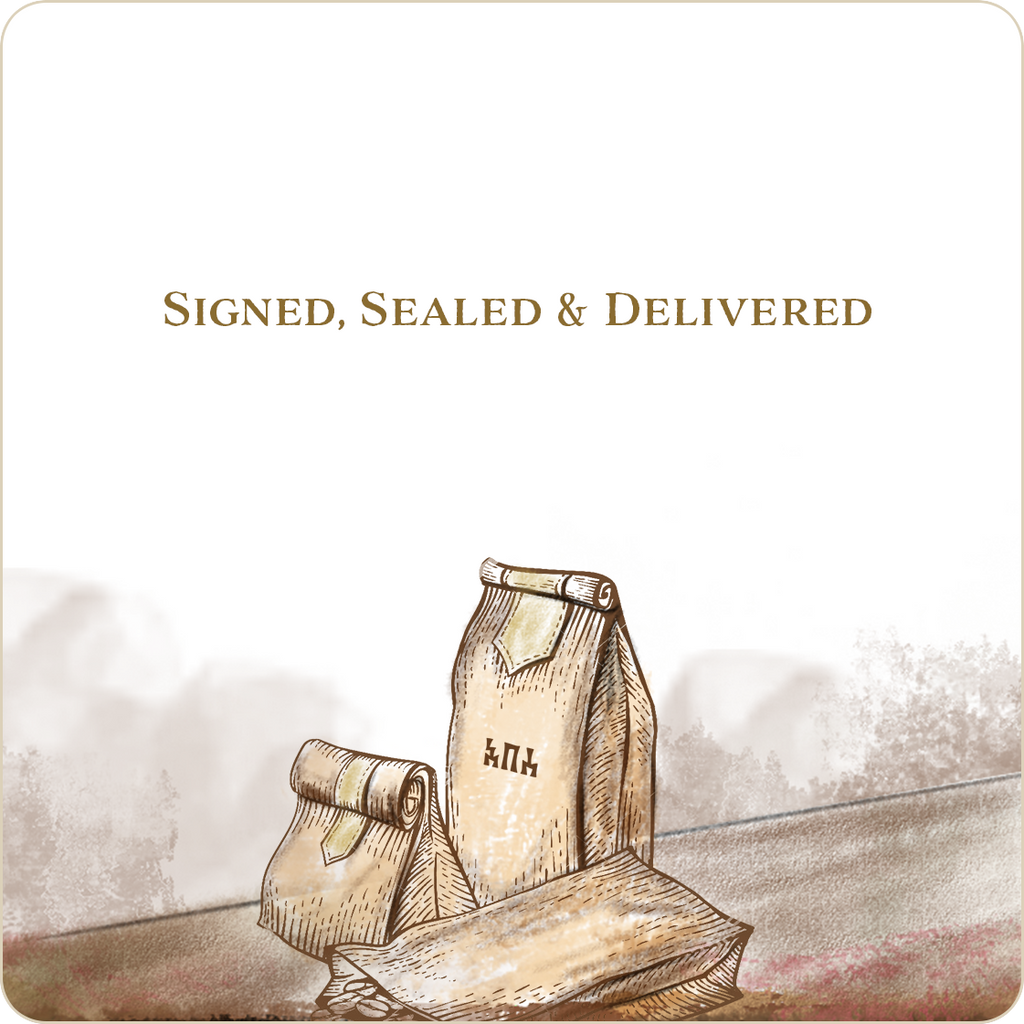 Signed, Sealed & Delivered
After resting in our warehouse, the dried cherries are hulled, passed through a gravity sorter, sieved by size, hand sorted several times for defective colours and proportions and finally graded and bagged into vacuum-sealed bags ready for you to enjoy.